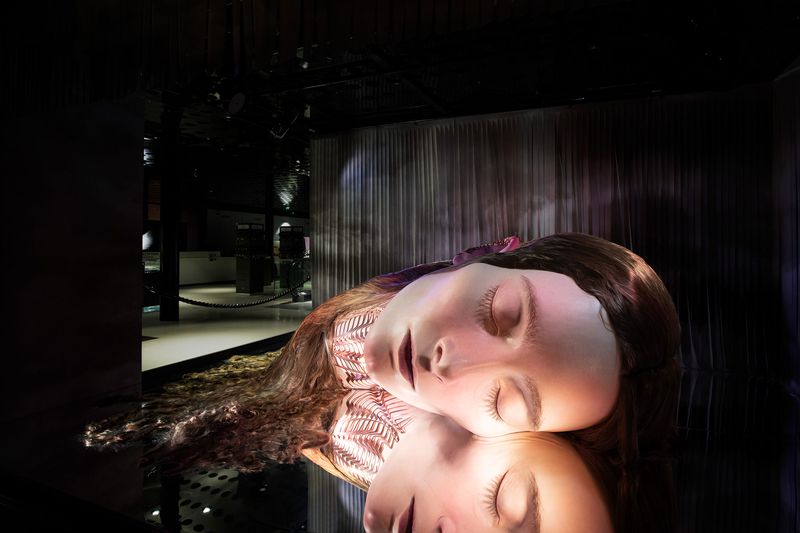 Biomorphism by Iris van Herpen
An installation by Iris van Herpen at the shimmering architectural Swarovski Kristallwelten Store Wien.
For years, the Swarovski Kristallwelten Store Wien has been putting up stunning creative installations, inviting amazing artists to showcase their work. As the store celebrates its tenth birthday this year, Iris van Herpen is designing five art spaces as her very personal ode to the performance of femininity. The exhibition, entitled Biomorphism, is Herpen's surreal dance with nature. Her trademark avant-garde dresses look like sculptures but play with movement at the same time. The Haute Couture designer from the Netherlands is known for her pioneering work in utilizing 3D printing technology in fashion design.