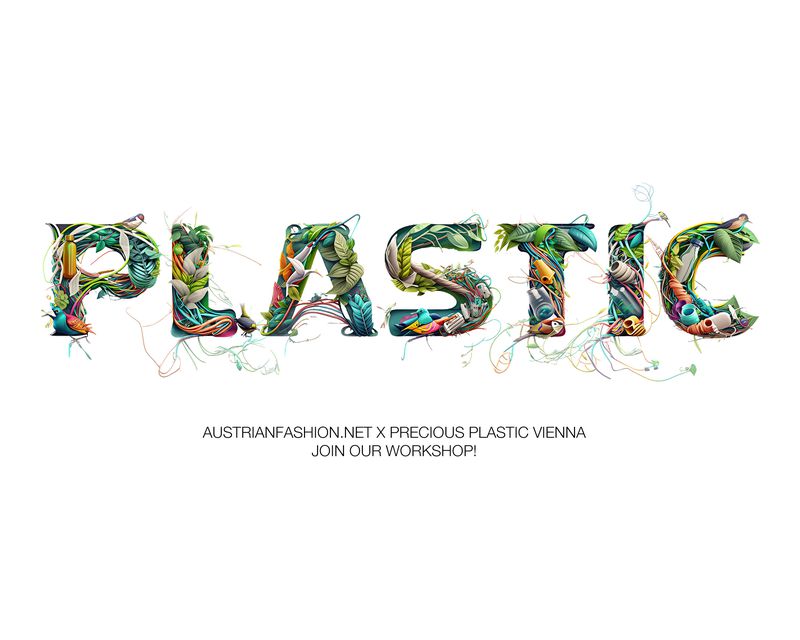 Workshop: Let's turn waste into something beautiful together!
We're looking forward to a workshop in collaboration with Precious Plastic Vienna – and we're inviting interested designers from the fields of fashion, textiles, jewellery, product design, accessories as well as art education to participate for free.


When: Tuesday 16 May, 3:00pm – 6:00pm
Place: WUK, Währinger Straße 59, 1090 Vienna
Note: Number of participants is limited!

Please send registrations to info@austrianfashion.net

Our objective is to provide participants with a comprehensive understanding of the world of artisanal plastic recycling and assist them in creating their first product.
 
The workshop will start with an introduction to experimental plastic recycling, as well as to plastics and their recycling processes by members of the Precious Plastic Vienna association. We will then put the different processing techniques into practice. While doing this, we'll discuss the possible new and useful applications of recycled plastic in the field of design, fashion and art.
 
All materials and machines are provided: These include cleaned plastic waste from various sources, recycling granules and homemade plastic flakes, a homemade open source machine for shredding plastic waste, a hand-operated injection moulding machine, a furnace for melting, a press for making sheets, and many hand tools for processing plastic parts.

About Precious Plastic Vienna

The costs will be covered by AUSTRIANFASHION.NET.
The workshop emerged from our ongoing Open Call "Friendly New Products – Rethinking Design Processes" and will take place as part of our Co-Creation series.