Istanbul 2018 / Beyond Couture
A Cross-Cultural Collaboration in Contemporary Fashion Design at the 4th Istanbul Design Biennial.
The Austrian Cultural Forum Istanbul, AUSTRIANFASHION.NET and Lenzing Elyaf A.S. are presenting a joint exhibition at the Bosporus. 9 inspiring designers from Vienna and Istanbul will show unique, handcrafted items made from the high-quality natural materials of the TENCEL premium brand.
23 October – 16 November 2018, Istanbul
4th Istanbul Design Biennale
22 September – 4 November 2018

The Palais Yeniköy exhibition space, which houses the Austrian Cultural Forum, provides the perfect setting. The installation of the unique designs will run parallel to the 4th Istanbul Design Biennial of the Istanbul Foundation for Culture and Arts. The theme of this cross-platform Biennale is the role of design, knowledge and global networking in present-day Istanbul and beyond. Various educational strategies are used to question and reconsider the theory of design and to reveal processes of change.
As part of this theme, Beyond Couture shows visionary fashion designs of a young generation of designers. Their multifaceted theories and design practices are essentially characterised by the institutions at which they studied, including the University of Applied Arts in Vienna, the University of Art and Design in Linz, Central Saint Martins in London, the Institute for Fashion Design in Basel and Vakko Esmod in Istanbul.
The exhibition features works created exclusively for this occasion by the designers:
Aycan Basoglu (TR) | Ece Çavuşoğlu (TR) | Ferrari Zöchling (AT) | Dimitrije Gojkovic (AT/SRB) Patricia Narbón (ESP/AT) | Natures Of Conflict (AT) | Emre Tamer (AT/TR) | Jana Wieland (AT) | Natalie Zipfl (AT/UK)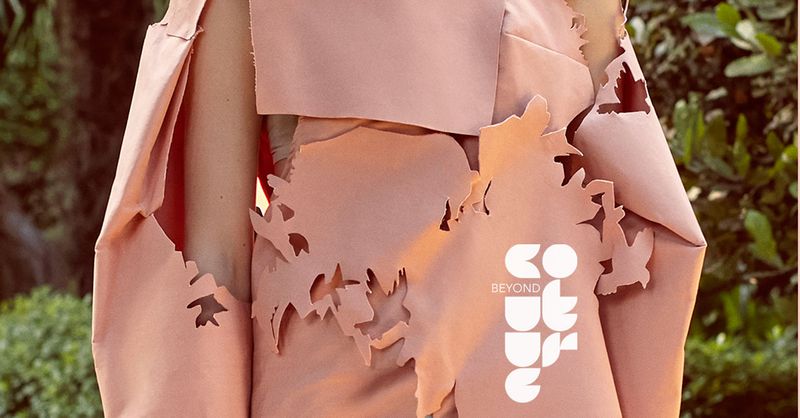 The title Beyond Couture refers to the disruptive position of a new generation of designers using artistic means as they strive for ecological and political correctness in the maelstrom of postmodern trends. Ecological and social imbalance results in a new kind of seeing and understanding, even if the creation often remains fragmentary and a symptom of a transition phase in which the old is still present and the new not yet clearly recognisable  (cf. Gramsci, 1971).
Getting together at the Bosporus, the designers will turn their studios into a laboratory, combining traditional and experimental handcraft with new technologies. Techniques such as embroidery, hand-sewing, surface treatment, laser cutting and 3D-printing will be used to create innovative and unique positions. Each draft stands for itself.
Together, they form a basis for using breathable, high-quality natural materials, environmentally friendly production and innovative creative processes that expand the boundaries of contemporary fashion design.
For the globally operating Lenzing Group, the cooperation marks the establishment of a new location in Istanbul. Lenzing has been producing fibres made of wood for 80 years – in a resource-friendly way and with unique sustainable technologies. TENCEL™ is Lenzing's new premium textile brand for diverse, specific applications and appears under the slogan "Feels so right".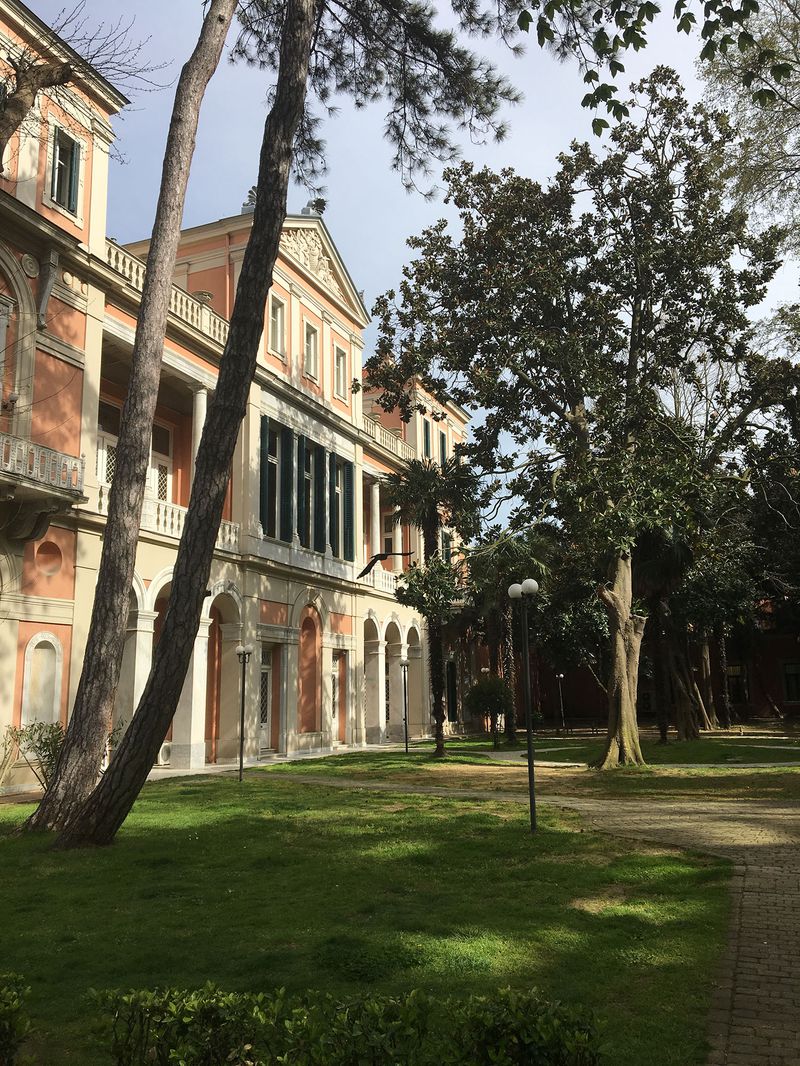 The exhibition is curated by AUSTRIANFASHION.NET under the artistic direction of Claudia Rosa Lukas. Since 2012, she has been working with national and international art and culture institutions to develop new curatorial concepts, interdisciplinary creative processes and educational programmes at the interface between fashion, design, new media and textile craftsmanship. Her previous exhibitions were presented in London, Shanghai, Berlin, Paris and Vienna.
Beyond Couture aims to create a new space that focuses on visionary design and innovative manufacturing techniques and is based on the idea of cultural exchange.