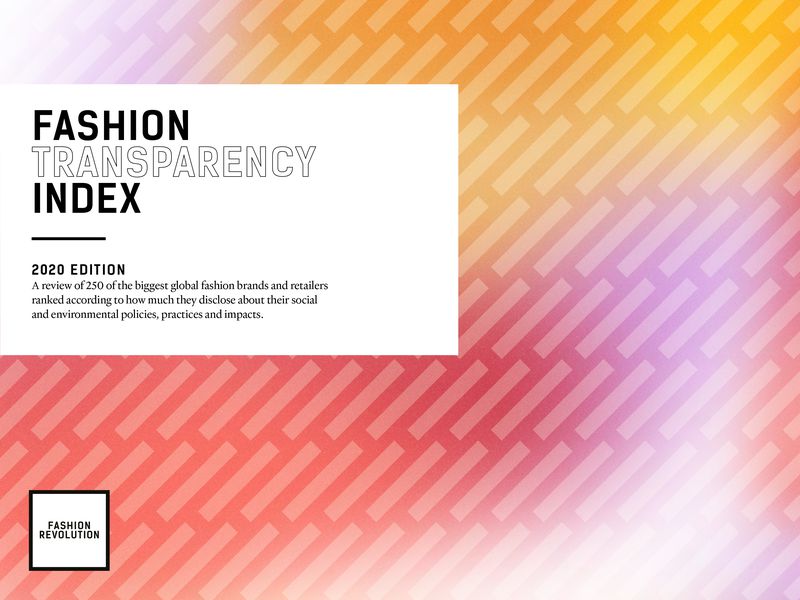 The Fashion Transparency Index 2021
This year's edition of the Fashion Transparency Index commissioned by Fashion Revolution is out and free to download. Take an in-depth look.
The Fashion Transparency Index has been released for the fifth time, reviewing 250 of the world's largest fashion brands and retailers. Offering the opportunity for consumers to learn more about the practices of the labels and shops they buy from, the Fashion Transparency Index is an indispensable tool in the aim towards a more sustainable and socially responsible consumption. Ranking the brands and retailers based on environmental policies, practices, and impacts, the Index makes sure it is easier to keep track of foul play and to make informed decisions about shopping. Designers, brands, and consumers are invited to share their stories with #WhoMadeMyClothes to support the initiative.
https://www.fashionrevolution.org/about/transparency/