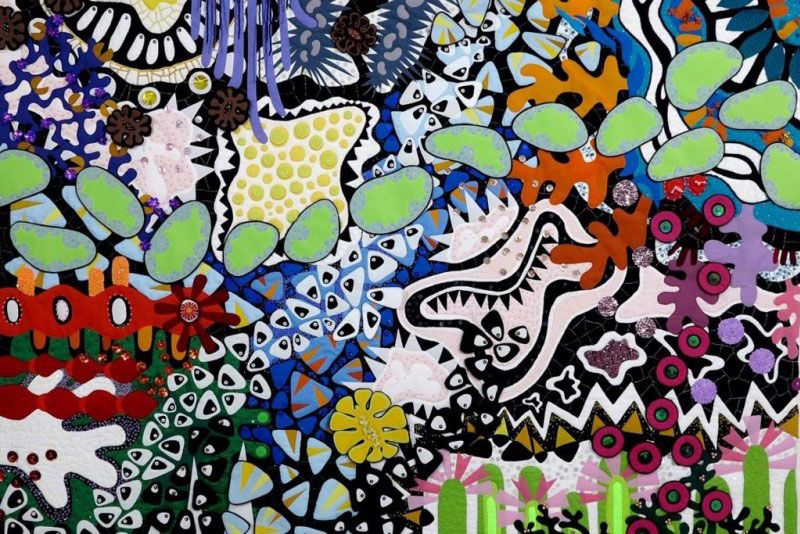 Textile Kultur Haslach 2019
Several textile exhibitions will take place in Haslach and its surrounding area, followed by the ETN conference.
The Summer Symposium and the European Textile Network Conference are joining forces in 2019. The Textile Kultur Haslach is offering a particularly extensive programme this year. Following the Symosium the conference of the European Textile Network (ETN) will take place. The aim of ETN is to promote the subject-specific exchange between nations and to strengthen the European sense of community through textile art and culture, which fits perfectly with Haslach's annual Symposium. Expect international instructors, exciting lectures, interesting exhibitions and colourful participants! The motto of the summer symposium and the conference is Garden of Eden, the courses and exhibitions refer to this theme and span a wide range of cultural historic topics to societal issues.
Summer Symposium
15 - 26 July 2019

Weaver's Market Weekend
26 - 28 July 2019

Garden of Eden - Group Exhibition with 90 art works from 34 nations
17 July - 4 August 2019
Castle Neuhaus, St. Martin im Mühlkreis

ETN Conference
27 - 31 July 2019

Weaver's Market Weekend
26 - 28 July 2019

Post conference in Vienna
2 - 3 August 2019