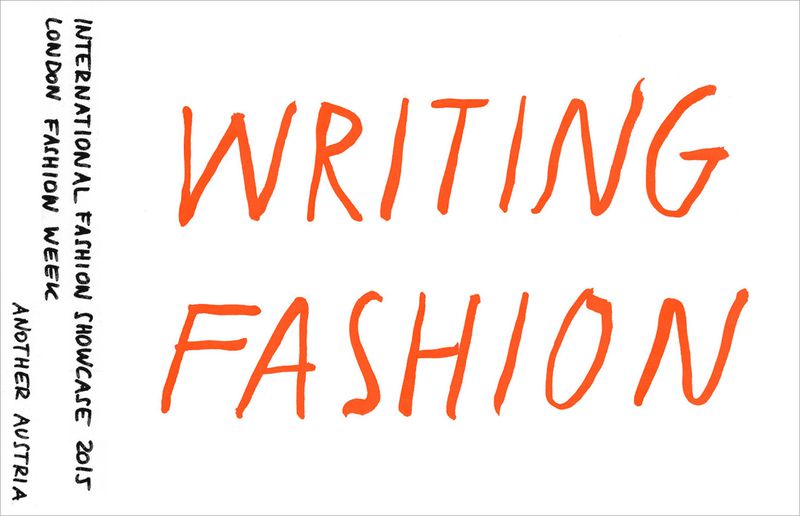 Another Austria 2015
For a third time, Another Austria - in cooperation with the Austrian Cultural Forum London - presents young Austrian fashion design in the context of the International Fashion Showcase 2015 during London Fashion Week. The British Fashion Council has invited 30 nations to participate in this unique international project. The exhibition runs from 20th - 24h of February 2015 at The Vinyl Factory Space at Brewer Street Car Park in London.

Having participated at this multicultural Showcase for the past few years, Another Austria has been consistently bringing innovative perspectives, as well as receiving various awards and prizes, and was able to establish itself as a new platform for the Austrian fashion landscape.
Once again the exhibition is curated by Claudia Rosa Lukas, herself a fashion designer and publisher/editorial director of AUSTRIANFASHION.NET. The focus of this year's Austrian exhibition concept is the dialogue between Vienna and London-based emerging artists, specialising in diverse creative mediums.
Writing Fashion
The subtitle of the exhibition - Writing Fashion - hints at the exchange process between the young Austrian fashion designers and international authors. The London-based writer and literary translator Jen Calleja acts as the co-curator of the literature aspect of the exhibition and has commissioned four British and two Austrian writers to each produce either poetry or prose inspired by the collection of one of the six fashion designers.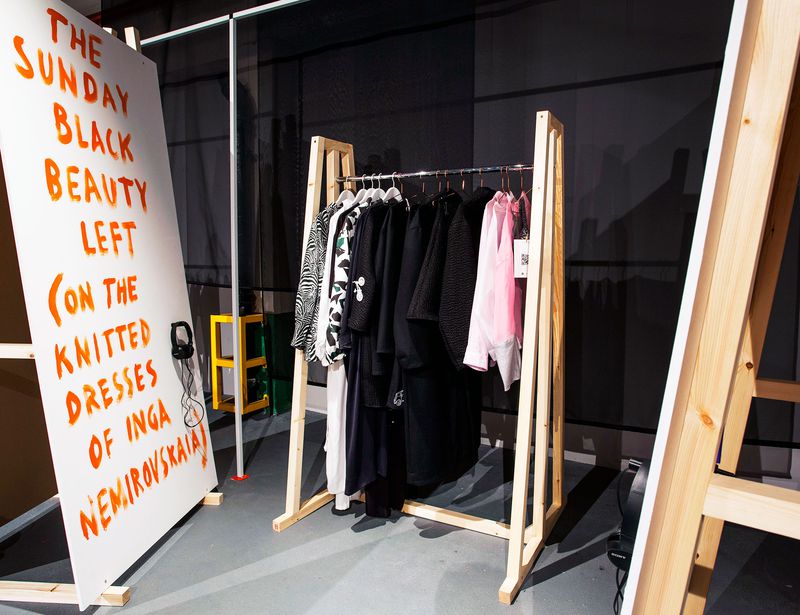 Participants
The emerging six Austrian designers showcased at Another Austria: Writing Fashion are DMMJK, Carolin Holzhuber, Inga Nemirovskaia, Katharina Perkhofer, Sabinna and Jana Wieland. The six writers commissioned for the showcase are: Michael Amherst, Miriam H. Auer, Rebecca May Johnson, Amy Key, Alex MacDonald and Teresa Präauer.
Another Austria: Writing Fashion is accompanied by two associated events at the Austrian Cultural Forum London: the exhibition Fashion and Photography and the reading Another Austria: Narrative Threads. Britta Burger's Exhibition (11th February - 2nd April) Fashion and Photography spotlights the balancing act of journalism and commercialism in fashion photography. Her fashion stories are shown alongside her documentary photography about people on the fringes of style, fashion and society.
Side Events
Fashion and literature are the key aspects in the performance reading Another Austria: Narrative Threads, taking place on the 17th February at the ACF London. The result and the cooperation of all of the Another Austria: Writing Fashion participating artists will be laid out. Additional articles on the topics of fashion, image, text and literature, from cultural scientists and journalists Karin Cerny, Monica Titton and Rebecca May Johnson, are included in the exhibition catalogue. Moreover, an editorial shoot by the Austrian photographers, Britta Burger and Alexandra Bondi de Antoni, is to be featured in the February issue of Indie Magazine.
Another Austria establishes itself once more as a thrilling future-facing concept, developing unusual ideas and fresh perspectives that promote international networking and reveal Austria as an emerging country with high creative potential.

Image: Another Austria 2015: Writing Fashion, Publication Cover, Artwork: Polimekanos