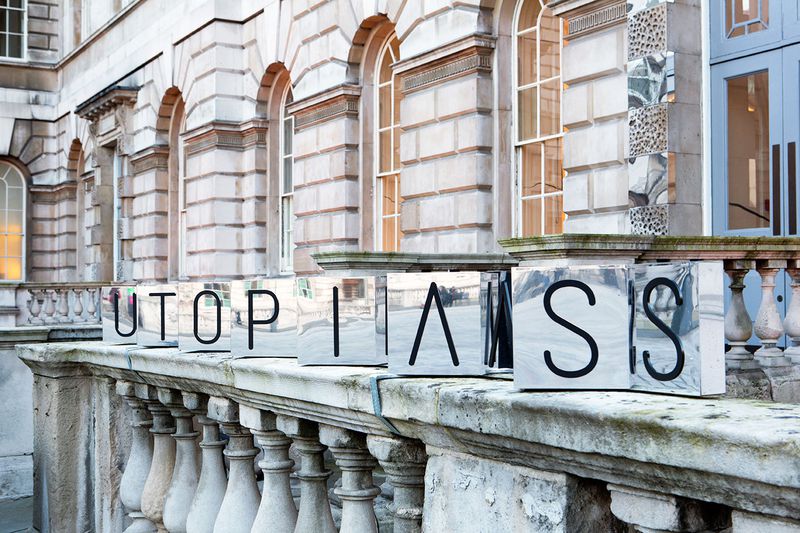 Another Austria 2016
Austrian Fashion Design at the International Fashion Showcase during London Fashion Week 2016
For the forth time, Another Austria returned to present the works of young Austrian designers at the British Council and British Fashion Council's International Fashion Showcase 2016 in association with London Fashion Week. From 18-23 February, the renowned Somerset House in the heart of London will host a new generation of designers and curators from 25 countries. Once again, the Austrian Cultural Forum London will act as a cooperation partner.
Fashion Utopias
The theme of this year's International Fashion Showcase will be "Fashion Utopias", conceived as part of Utopia 2016: A Year of Imagination and Possibility at Somerset House. Claudia Rosa Lukas, a fashion designer herself, as well as publisher and editorial director of AUSTRIANFASHION.NET, returns to curate Another Austria, an exhibition concept with which she has built a new international platform for the Austrian fashion scene.
Participants
The Austrian participants of the IFS 2016 include: Pia Bauernberger, Isabel Helf, and Flora Miranda, as well as Dimitrije Gojkovic and Roshi Porkar, selected by Vienna Business Agency - departure studio. In cooperation with the London College of Fashion, a Designer-Support-Program for Fashion Business Start-ups is offered, as are numerous networking events, talks, or tours. London-based Austrian animation artist Kris Hofmann will present a newly commissioned work drawing on the selected designs and the theme of Utopia. The exhibition design has, for a second year, been developed by London design studio Polimekanos.

Alongside the presentation at Somerset House an exhibition of textile art will be on display at the Austrian Cultural Forum London "Basic Structures of ..." (10 February - 15 April 2016) brings together works by Anna-Sophie Berger and Constanze Schweiger from Austria and Fay Nicholson from the UK.
Representing Austria
With this fourth presentation Another Austria firmly establishes itself as a thrilling future-facing concept, developing unusual ideas and fresh perspectives that promote international networking and present Austria as an emerging country with high creative potential.